3 in 1 Premium - The best converting Shopify theme in 2020 The top 3 reasons why you should use Plak theme in your Shopify store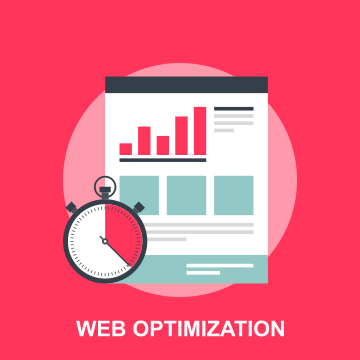 SEO Friendly Get more search engine traffic
Facebook ads, Google ads and paid adverting in general could cost you thousands of dollars to drive traffic to your shopify website. With Plak Shopify theme, you'll get Free lifetime orgranic traffic without even paying for SEO services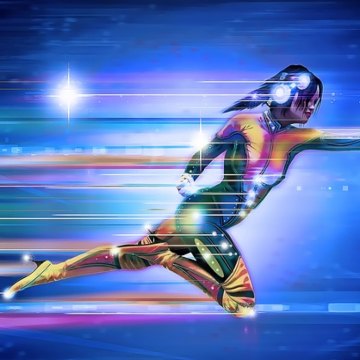 100% in PageSpeed score The Fastest Shopify Theme
The master of LazyLoad effect. PLAK is the best converting Shopify Theme due to its speed, it has been created by successful Shopify Experts & Shopify Stores Owners obsessed with increasing conversion rate and profits, this is why PLAK has seen the day.
Sales Booster The #1 World's Sales converter
PLAK is designed to keep your visitors the maximum possible in your website to turn them into regular customers, the Plak Theme product template is professionally coded in a way to increase your conversion rate, boost your sales and maximize your profits
SEO Package included No need to pay more for SEO services
PLAK is a built-in SEO friendly Shopify Theme. Our skilled developers have embedded the most recent SEO Technics right into the theme.
And yet ! The more your website is quicker, the more these four following factors will be optimized automatically
You'll increase your (Domain Authority/ Page Authority) DA/PA
You'll reduce your abandoned checkout rate
You'll increase your (Time session duration & number of pages visited/session)
You'll get FREE organic traffic from search engines such as (Google, Bing, Yahoo, Yandex, …) to your website and increase your sales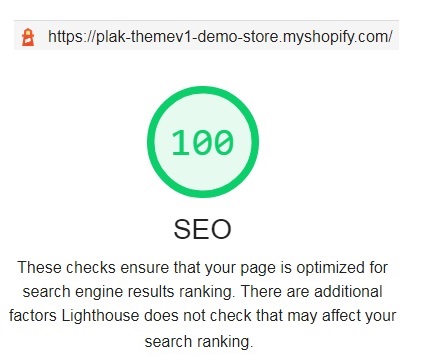 100% SEO score using Google Lighthouse Tool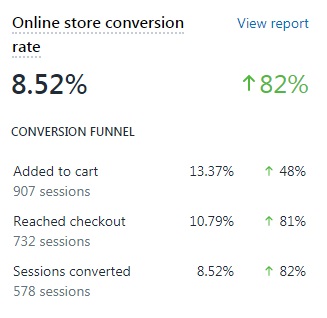 The highest conversion rate using Plak theme
Plak Shopify theme has been designed by highly skilled Shopify experts in collaboration with 7 figures stores owners. Every feature in Plak theme was carefully studied to let you hit the maximum sales and turn the maximum visitors possible into real returning customers.
We've developed the best converting Shopify theme
Save More Than 2100$/Year In Third Party Apps by using The best converting Shopify theme All the below features are built-in Plak Theme
2 Slideshows ( 2 sections, 3 sections )
Dynamic & static Freeshipping bar (automatic update when item is added to cart)
Product labels with animations
Sticky add to cart with shaky animation
Related products on product page
Responsive FAQ's template
Responsive Blog template (Similar to WordPress blogs & designed to increase SEO)
Automatic related articles in blog posts
Dynamic parallax section
Countdown timer (product page + cart page)
Saving amount label (automatic changes with variants)
Delivery estimator
Trust Badge feature
Inventory quantity on product page
Product tabs
Collections sidebar filter
Search autocomplete
2 pagination choices (infinite scroll or standard pagination)
2 product page layouts (3 sections or 4 sections)
Megamenu
Whatsapp widget
Messenger widget
Currency converter
Exit popup
Lazyloading effect (7 different effects)
Discount badge in product page
Variants colors swatch or dropdownmenu
Enable/Disable right click on content to protect your text and images from being copied New
Don't miss any order from mobile users Plak is Mobile responsive and every page will fit any mobile device view
Plak theme is mobile responsive and is extremely fast on mobile devices.
Speed is absolutely vital on mobile as it impacts hugely on conversion rate, page views and other metrics.
Navigation on mobile is extremely flexible.
Transition between pages is extremely flawless
With Plak theme, you will have the choice to show some features on mobile only, desktop only or both of theme directly from Theme editor and without the need of any custom coding
Site speed is the new competitive battleground in ecommerce Stand out from the crowd
Sites that don't load fast will rank lower, giving lightning-fast sites the opportunity to rise, leading to more visibility, traffic, conversions, and revenue.
The below speed test using Gtmetrix tool was done with all Plak features enabled
No more hassles ! Get Plak and focus on marketing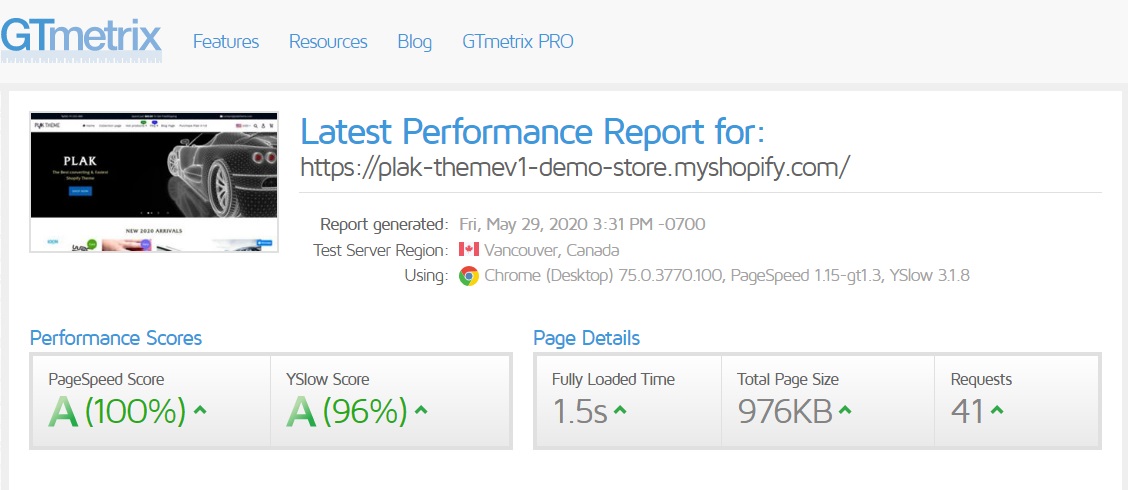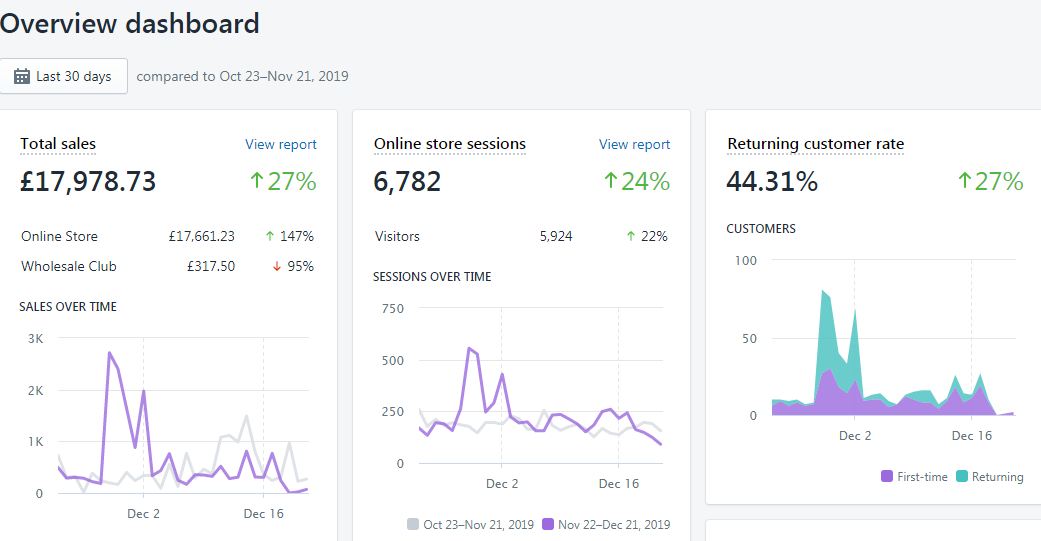 30 days sales stats after installing Plak theme
This is real stats given to us by one of our client in UK, the design, the speed and the SEO of Plak theme made huge changes, 295$ premium theme can drive then thousands of sales each month
The Exclusive Plak Feature The Most Powerful Tool To Collect Visitors Emails Developed by One Of The Best Shopify Sellers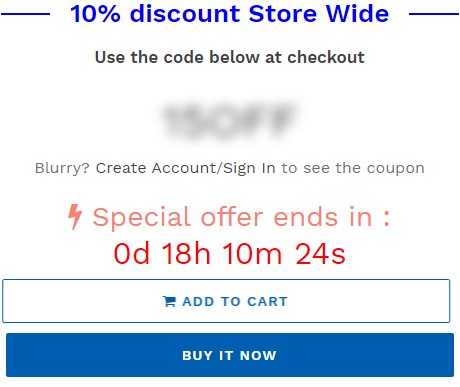 Blurry Coupon Code Feature Increases your Email List & Skyrocket Your Sales
Stop using entrance & Exit popups !
Stats shows that more than 80% of online users hate to have pop ups during their navigation in a website, this is why we have developed a great feature to avoid pop ups while keeping showing coupons codes to collect emails.
This feature exclusive to Plak them generate a blurry coupon image, it incites visitors to register in order to have a clear view of the coupon code
Trusted by 10,000+ successful Shopify Entrepreneurs ! Who opted to boost their sales and maximize their profits by using Plak Theme
Since i'm focusing on mobile devices, I was looking for the fastest and best converting theme when i cam across Plak theme, since i purchased it my conversion rate bumped up like crazy ! I am extremely happy with it !
Extremely easy to use and powerful Shopify theme, our sales increased the same day we purchased Plak theme, honestly, this theme worth more than its actual price ! Really the fastest shopify theme
Plak theme has changed my life in just a short time and I was able to make my first 100 000$ in just 5 months. Deserves to be the best converting Shopify theme ever

Plak The best converting Shopify theme is available in 4 languages




FREE lifetime Support & Updates Whether you're a small, medium or large business, we have the suitable pack for you to keep your online business up to date
Small business
– 1 Licence
– 7/7 English Support
– Lifetime Free support
– Lifetime Free theme updates
– All Plak Theme features included
Medium business
– 2 Licences
– 7/7 English Support
– Lifetime Free support
– Lifetime Free theme updates
– All Plak Theme features included
– FREE Website SEO analysis & Improvement (on demand)
– Up to 2 hours Free custom tasks made by our Shopify experts (on demand — regular price 79$/hr)
Large business
– 5 Licences
– 7/7 English Support
– Lifetime Free support
– Lifetime Free theme updates
– All Plak Theme features included
– FREE Website SEO analysis & Improvement (on demand)
– Up to 3 hours Free custom tasks made by our Shopify experts (on demand — regular price 79$/hr)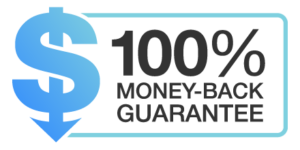 Satisfaction & Money-back Guaranteed
There is no better way to test Plak theme live on your website, compare its performance and its speed with your previous Shopify theme.
We offer you this opportunity and you have up to 3 days to claim a full refund if you're enough satisfied with our Shopify theme.