Whether you are going to buy products or services, you will always like to go with online shopping. This is the main reason why there are lots of ecommerce stores online. Now, you may ask what exactly an ecommerce store is. Actually, an ecommerce store is a platform online that can be visited to buy physical products, digital products and even services. Do you want to grab more information about ecommerce marketing and business? If yes, then you should keep reading this post.
What Are the Business Models for Ecommerce?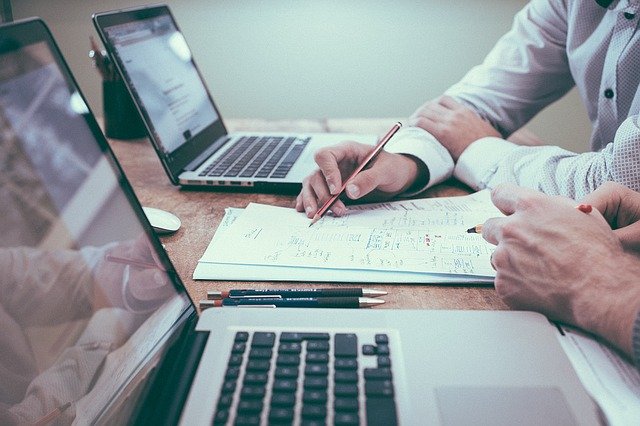 Whether you are going to choose a product-based or service-based business model, you would surely like to analyze the same. The same rule can also be applied when it comes to unveiling the business models for ecommerce. Thus, you would first like to know about the types of different ecommerce business models online.
Actually, there are basically four options available to go with when it comes to running an ecommerce business. It means that you can make money doing an ecommerce business by selling stated below things –
Physical products such as electronic gadgets, bike, etc.
Digital products such as ebooks, software, etc.
Services such as digital marketing, writing, etc.
Affiliates business model means you can earn commission out of a sold product or service.
It means that you can basically sell different types of physical and digital products, software, services, and other things through an ecommerce store online. Whether you are going to sell products or services, you first need to know about the type of target market. For this, you need to know about people who may be interested in buying your products and services.
Who Can Buy Products?
If you want to make an ecommerce business a success, you first need to concentrate on targeting a market. There is no doubt that you should always choose a business model that can help you selling your services or products to a desired market. The same rule also applies when it comes to running an ecommerce store online.
So, there are total three categories that can help you selling your services and products through an ecommerce store.
1 – B2B (Business to Business)
Choosing this business model simply means that you are going to sell your products and services to another business. B2B stands for business to business. It means that a business is simply bought or supported by other business. Whether you are going to sell digital or physical products, you first need to know about this business model. Actually, in this model, manufacturers, producers and suppliers of products and services simply sell their offerings to other business online or offline.
2 – B2C (Business to Consumer)
This business model stands for usual business to consumer. In this business model, an e-store sell products, services and digital products direct to retailers or other ecommerce businesses. These ecommerce retailers or usual retailers simply sell those products and services to end users.
3 – B2G (Business to Government)
This ecommerce business is meant for selling products and services directly to government. There could be different types of services, software and even physical products such as furniture. The main motto behind running such an ecommerce store is to cater the specific product and service requirements of a government department or ministry.
However, it is true that most of the ecommerce businesses come under above mentioned three categories, but still there could be other choices. Yes, there could be ecommerce businesses that may sell their products or services to specific market. Since the ecommerce business model is extremely broad, it is really difficult to categorize in within a specific limit is a tough task to accomplish.
Where You Can Sell Your Products and Services
Whether it is about selling services or digital products, you would always like to know about a right platform where you can promote your business. There could be various platforms online that can be used to sell different types of physical products, software and even services, but stated below are the main options to go with.
E-Stores with a Brand Name
There are certain e-stores, which are usually owned by a person or group of individual. The main motto behind creating such an e-store online is to sell particular services or products. Most of these types of e-stores are designed using big ecommerce platforms such as BigCommerce, WooCommerce, Shopify, etc.
>> The best converting and fastest Shopify theme …read more
Ecommerce Marketplaces
If you want to run an ecommerce business even without spending money on setting up a customized ecommerce store, you need to go with ecommerce marketplaces. Yes, there are various branded ecommerce marketplaces such as Etsy, eBay and Amazon. Yes, you can sell your services and products using such a market place. Whether it is about selling T shirts using print on demand services of Etsy and Amazon or selling software on eBay, you will always find these ecommerce market places a right option to go with.
Conversational Ecommerce
Apart from creating your own ecommerce store or joining an ecommerce market place, you can also sell your products or services using social media platforms such as Facebook, Twitter, Linkedin, etc.
Actually, this type of ecommerce business model is called conversational commerce. Yes, you can use different online social networking platforms to promote your service and products. Whether it is about selling digital products or offering services, you will always find direct customers or clients on these social networking platforms online.
Advertising and Marketing for Ecom Business
If you are going to choose an ecommerce market place to sell your physical or digital products online, you won't need to spend lots of time and money on advertising and marketing. But if you are going to setup your own e-store, you should be ready to spend big money on marketing and advertising your products and services online and offline. So, before starting an ecommerce business online, you first need to confirm whether you can afford running a business online or not.
Whether you are going to promote your services or products, you always need to grab brand recognition for your ecommerce business online. When it comes to achieving brand recognition, importance of marketing and advertising can't be denied.