[Solved]

How do I Plak Shopify theme affiliate link in footer ?
Hi,
i have Plak theme on my store, i want to include my affiliate link on the footer (built by plaktheme), when someone click on it and purchase Plak theme i get credited.
Could you tell me how to do it please as I am not a coder.
thanks in advance
Katrine here from Plak theme support
In order to add your Plak affiliate link to your website footer, please follow these steps.
From your Shopify dashboard, click Online Store => Actions => Edit code
Open the file footer.liquid
Search the keyword (plak), and replace the 2 links you will find "https://plaktheme.com" with your affiliate link, for example : " https://plaktheme.com/?wpam_id=116 "
Click Save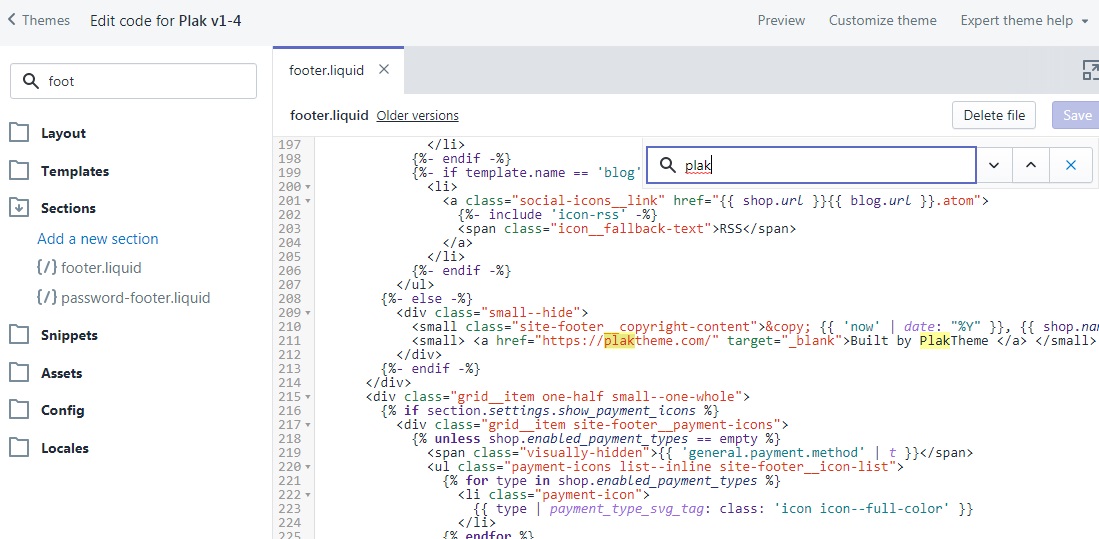 Katrine| Plak theme support
 - Was my reply helpful? Click Like to let me know! 
 - Was your question answered? Mark it as a Solved Solution