[Solved]

How to remove inventory available/quantity box on the product pages
Hi,
Overall, I really do love the Plak Theme, It is super easy and most of it is very intuitive. 
Now the problem is, I am building a website for our custom tailor shop and will be building another site for our custom jewelry pieces.
As we don't carry inventory and make and fulfill our orders after purchase, it would be especially helpful not to have an
inventory/quantiy box or for the matter "out of stock" to come up. 
Please instruct on how to get rid of it on the front end or in the code. 
****** EDITED  ******
Questions added : 
2. on the bottom of the product pages is a tab of 4; product description,  Shipping, Return policy, and Today's gift-
How do i edit these tabs? can't for the life of me figure this out.
3. also on the product pages, if i want to put a direct user input text box, how would i go about doing that?
****** EDITED  ****** 
Thanks in advance,
Joon
This topic was modified 4 weeks ago by
plaktheme
Hi @minsunsaeng
Katrine here from Plak theme support,
**** Your question has been edited : we have added more questions asked directly via email ****
1) In order to remove the Quantiy box from plak product page, please follow these steps :
From your Shopify dashboard click Online store => Customize
From your Theme editor, lick on in any product in the preview section or click on product page on the top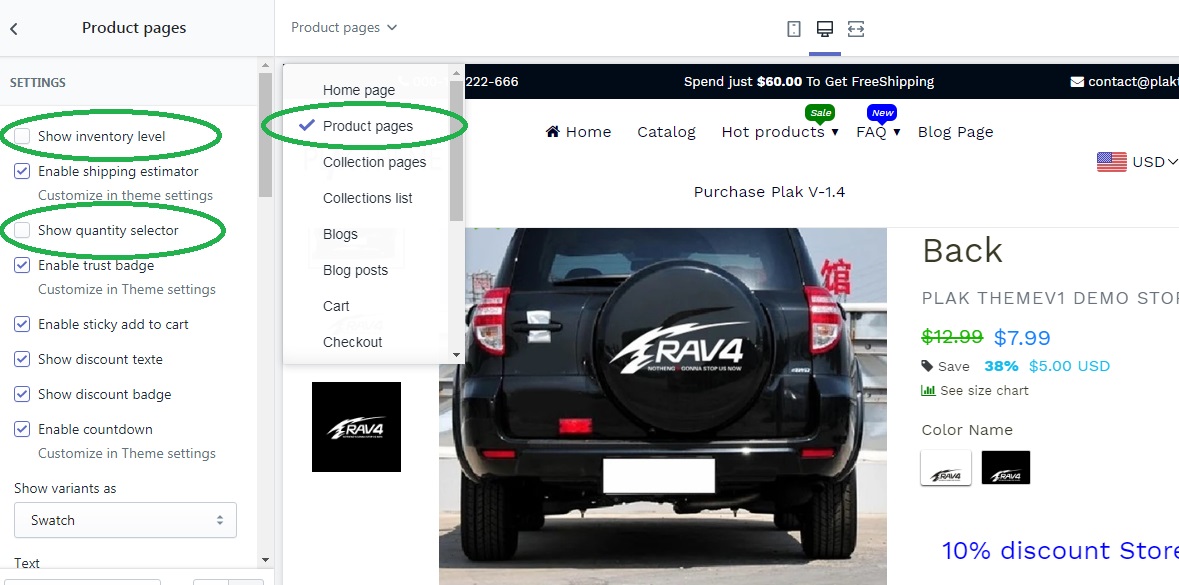 3. uncheck (Show inventory level) and (Show quantity selector)
2) In order to edit the product tabs :
On the same screen as before scroll down to the section (Products tabs), where you can modify the tabs appearing in the product page, you can also disable them if you would like to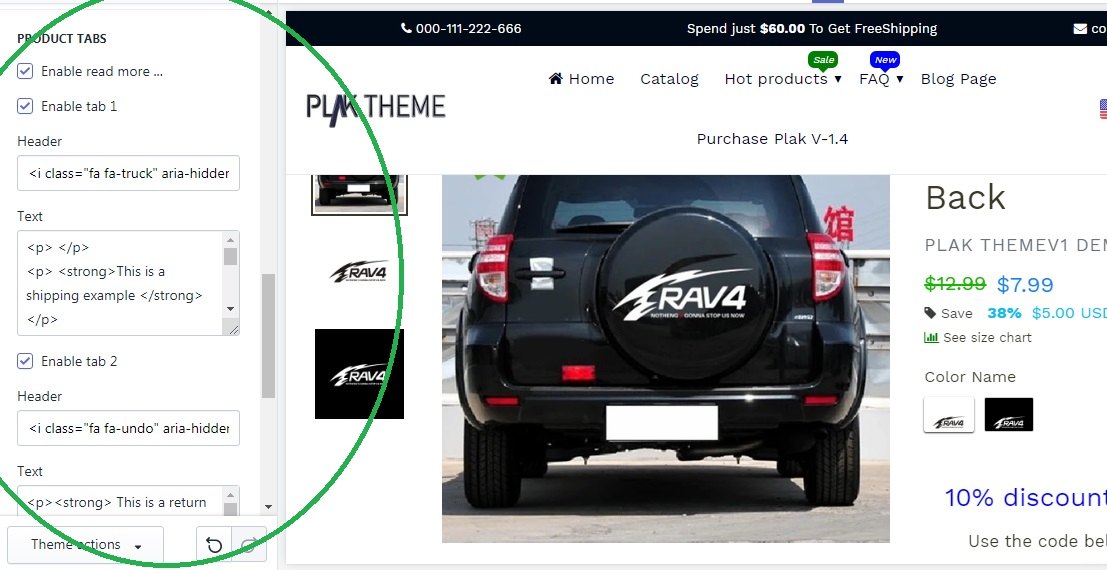 3) custom text input in product page :
For now, we don't have this option in Plak theme, however you can search on Shopify apps store, there are plenty of Shopify apps that handles custom text on product page such as Infinite Product Options App
Katrine| Plak theme support
 - Was my reply helpful? Click Like to let me know! 
 - Was your question answered? Mark it as a Solved Solution
This post was modified 4 weeks ago by
plaktheme
To the Plak Team,
Thank you for your help in resolving my issues! Saved me~
Joon