Customize exit pop up
An exit popup is a message that displays to users as they are attempting to navigate away from your site. The most common use for an exit pop is to show a message explaining why users shouldn't leave the site. For example, when a user decides to leave, a pop-up will show a design, text, or promo code on top of the original page.
How to enable the Exit pop up feature on Plak theme ?
From Shopify dashboard, click Online Store => Customize
From Theme Editor, click on Theme Settings => Exit pop up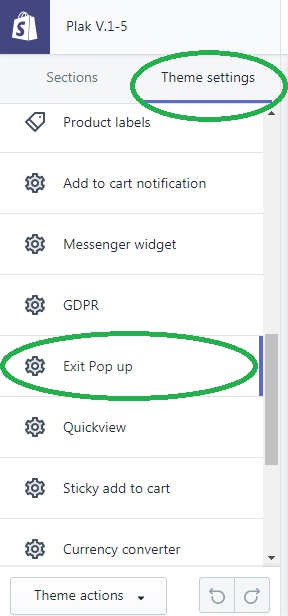 Then Click on Enable exit Pop up after you have customized the Header, Subheader, the image, the coupon code and colors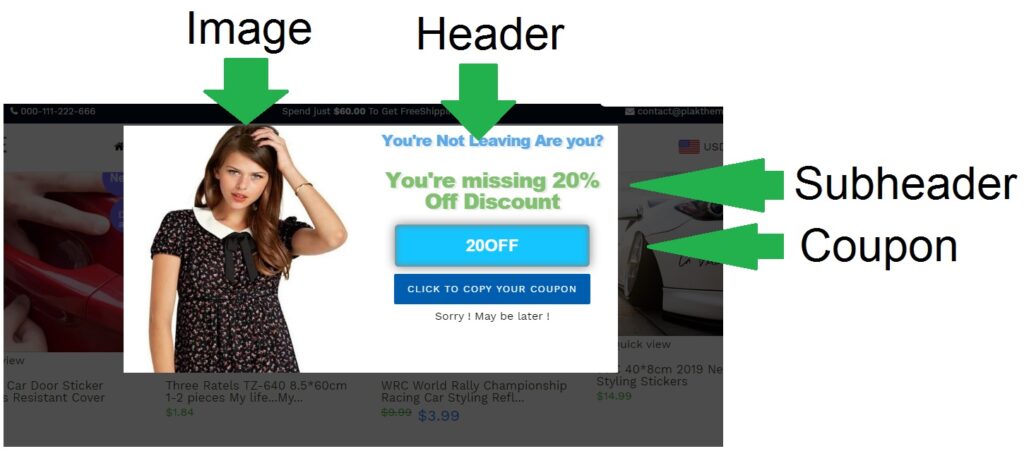 When the Exit pop up is showed ?
When a visitor wants to leave your site, the Exit pop up will show up.
Tip : When thinking about conversion optimization and maximizing your traffic's ROI, an exit popup is a great way to start.
Note : The Exit pop up is only available on Desktop view and not on mobile