How do I add a blog post ?
Blog posts are one the great ways to attract new visitors to your Shopify store and turn them into regular buyers.
By default, your Shopify store will have a Blog category named 'News'. You can use this, or create your own with a different name. In order to add a new blog, follow these steps:
1- Add a blog category
1. From your Shopify dashboard, go to Online Store > Blog posts => Add Blog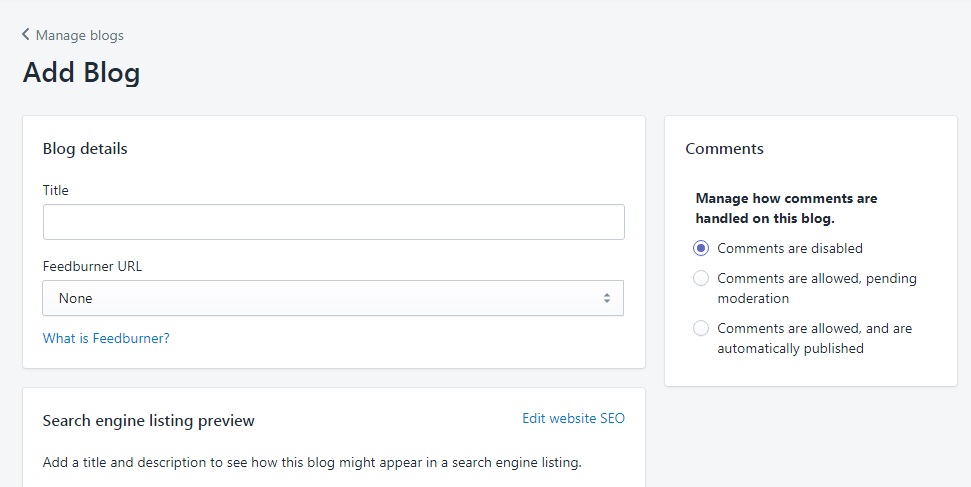 2- Give your blog category a title (you can also select how you want to manage comments)
1- Add a blog post
Once your Blog category created, you can start adding posts to it
To add a new blog post:
From your Shopify Dashboard, click to Online Store > Blog posts
Click Add blog post
On the Add blog post page, enter a title for your blog post.
In the Blog post admin page, you can start writing your article. This field uses the rich text editor, so you can format your post content. You can also add an image, table, embed a video or other media, or insert a link.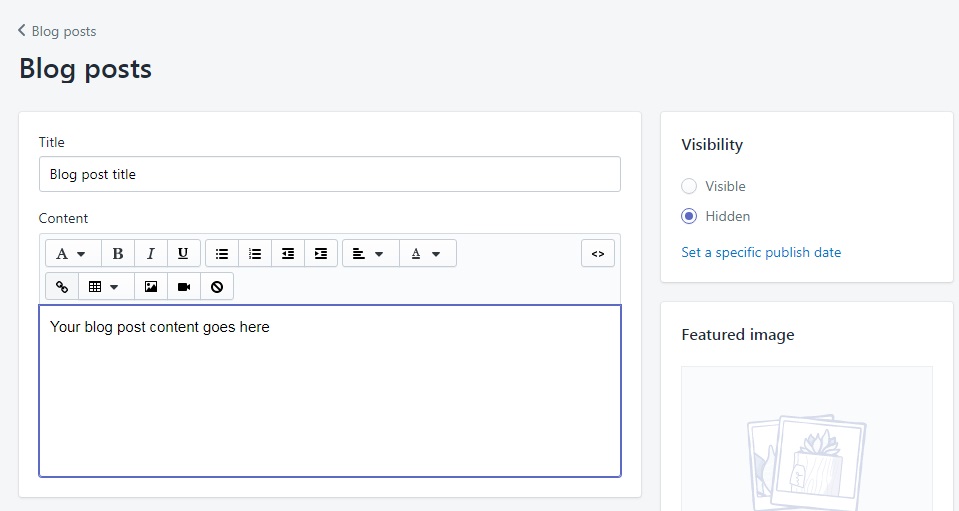 Learn more about blog posts here