How to customize the slideshow?
A slide show or slide presentation is a series of pictures, texts & call to action button usually used in an eCommerce homepage to showcase the most important news, updates & promotion on an eCommerce store.
How Slideshow is made on Plak theme?
On Plak Shopify theme, the slideshow was not developed to use the standard (image + text overlay), we have instead developed the slider to show text besides the slideshow image to increase the Shopify store SEO.

The standard slideshow (image + text overlay) can be harmful for SEO, Learn More
How to add a Slideshow on Plak theme?
From your Shopify dashboard, click Online store => Customize
From Theme editor, click Add section => Slideshow
How to add an image, text and call to action button?
Add an image
From the Slideshow section, scroll down and click Add image slide
Click Select image and upload your desired slideshow image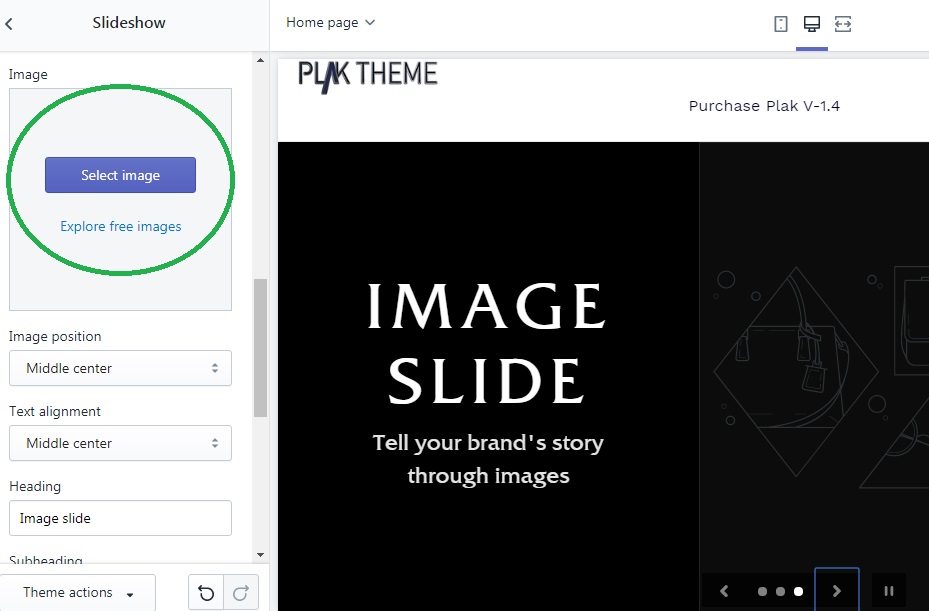 Add heading, subheading & call to action button
On the same page, fill your heading, subheading and call to action texts, you can also customize the text size, the image width and the slider height.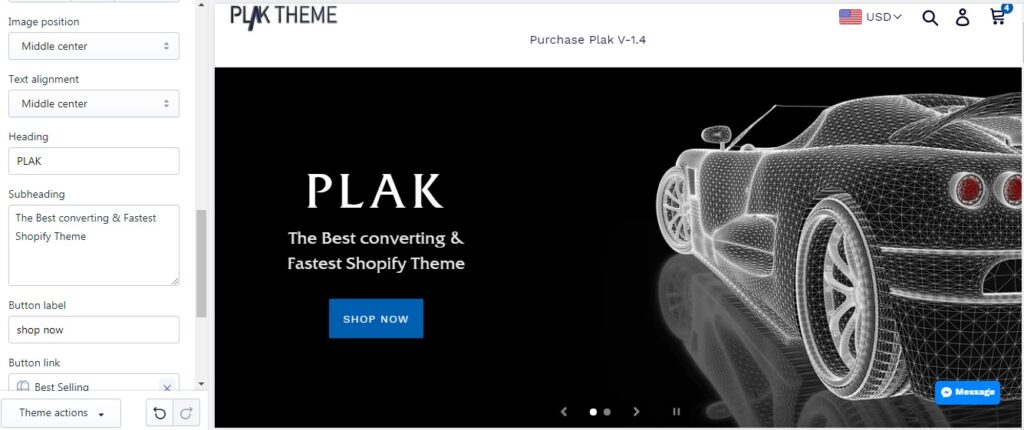 How to change the colors ?
From the Theme editor, click Theme settings => Colors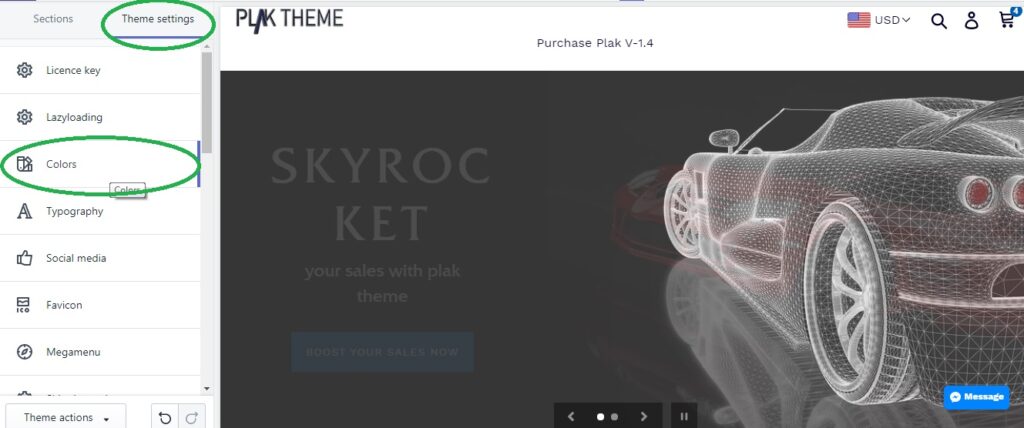 Locate the Slideshow section, and make your desired changes

Background : Change the text area background color
Header : Change the header text color
Subheader : Change the subheader text color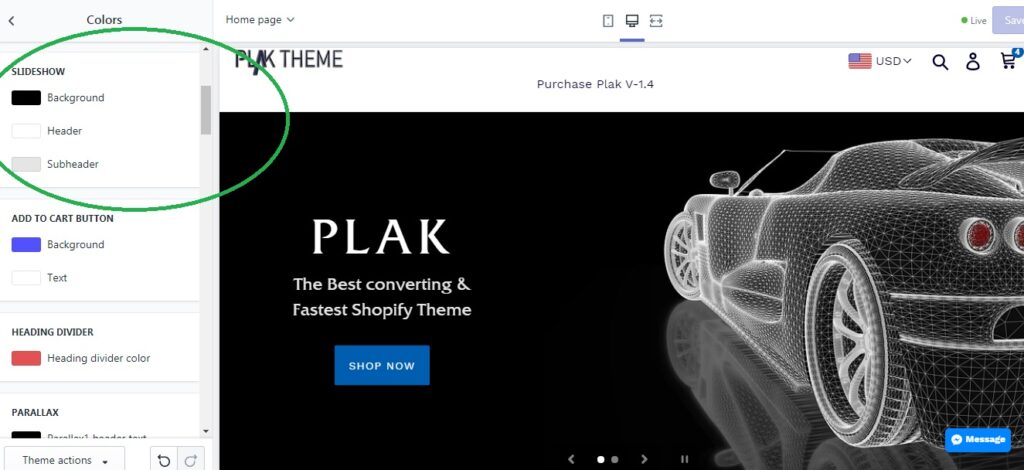 How to change the slideshow font ?
From the Theme editor, click Theme settings => Typography
Click Change, under the SLIDESHOW section