How to enable the countdown timer in Shopify cart page?
A countdown timer can be used to heighten the natural response to scarcity, leveraging the instinctive sense of urgency that the lack of availability inspires. The importance of scarcity and urgency for ecommerce is that it suggests how popular an item is.

Enable the countdown in Plak cart page
1- From your Shopify dashboard, click Online store => Customize
2- From theme editor, click Home page, then click Cart

2- New section called Cart will then appear, click on it

Enable countdown : check to enable, uncheck to disable
Placement : Chose where you want to show the countdown within the cart page :

Above cart
Below cart
Above checkout button
Below checkout button

Before timer : text to show before the countdown timer
Minutes : chose between 1 to 60 minutes
After timer : text to show after the countdown timer
You can customize the text & time sizes & colors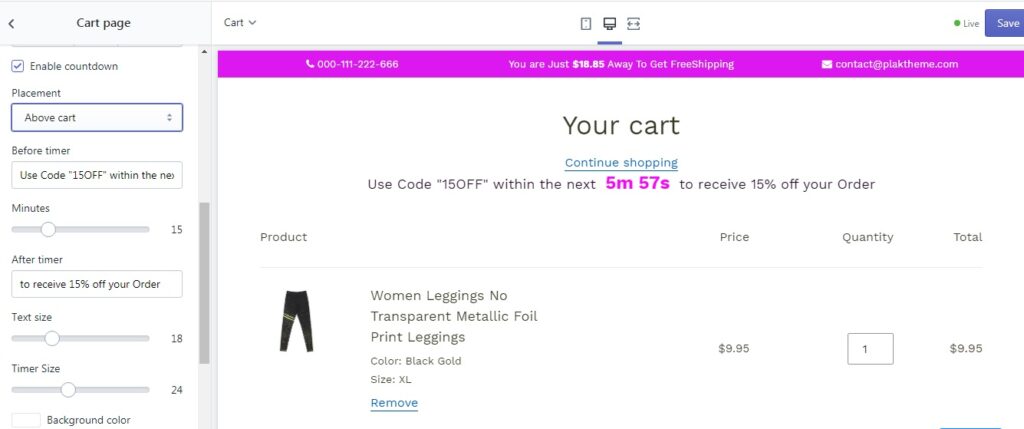 Important : When you update the countdown timer, the changes occur only when the countdown hits ZERO. Ex : if you set the countdown to 10 minutes and would like to change it to 20 minutes, the update will occur after 10 minutes.