How to install Plak theme
Once you have purchased your Plak theme version, you'll be able to download the theme ZIP file.
Steps
1- In the Theme library section, click Upload theme.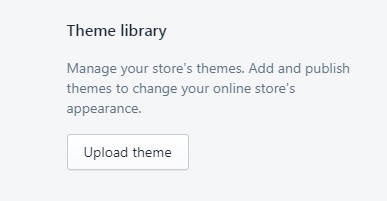 2- From the Upload theme window, click Choose File to select the .zip file that you want to upload.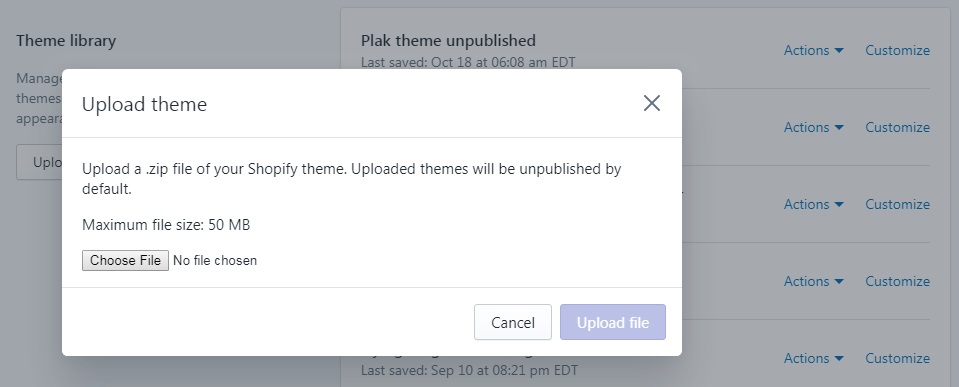 3- Click Upload. The theme will be added to the Themes page of your admin.

The uploaded theme appears in the unpublished themes section. To complete your installation, click Publish theme.

4- Enter your licence code in the theme editor and click save, Learn More
You are now ready to customize and publish your theme